Plumbing Contractor Insurance
Specialized insurance protection for your plumbing contractor business.
Plumbing contractor insurance to protect your company and assets.
Plumbing contractors work in any number of specialties and your plumbing contractor insurance should focus on the work you do. Whether you're fixing leaks and unclogging drains, adding heating systems and boilers, or hooking up new water and sewer lines for residential and commercial customers, your insurance needs may vary. Getting the protection that's right for you can make all the difference.
Plumbing contractor insurance for your unique business.
Many plumbing contractors could benefit by starting out with a business owners insurance policy (BOP). These typically combine different types of insurance. For example, general liability insurance protects you if you cause property damage or bodily harm during the course of your work. In addition, commercial property insurance provides protection for your building and its contents. And lastly, business income insurance may help you if you are unable to run your business due to a covered event, such as a fire.
You'll need protection beyond the BOP.
For most businesses, the business owners insurance policy is often not enough. For example, a BOP won't protect you in the event you make a mistake that causes harm or damage. In this case, you'll need professional liability insurance. Also, if an employee were to make disparaging remarks about a customer, you may be held liable for slander. A professional liability insurance policy could also help in cases of personal injury.
Specialized insurance for a business always on the go.
Because you're likely moving from site to site over the course of the day, business auto insurance is important. Policies exist for the plumbing contractor who has one vehicle or an entire fleet. If employees use their own vehicles for business or if you ever rent a vehicle for a specific job, you'll need hired and non-owned auto insurance as well. Inland marine insurance offers coverage for tools and equipment that are lost, stolen, or damaged while in transit.
Preparing for the unexpected with plumbing contractor insurance.
No one wants an accident to happen, but if it does, you'll need to be prepared. Environmental insurance designed for a plumbing contractor provides protection in case of hazardous spills or leaks, including fuel, oil, or sewage. Cleanup costs add up fast, as do defense costs and damages, should you be faced with a lawsuit.
Insure for occurrences that are beyond your control.
Your employees have access to homes and businesses, and temptation may get the better of them. Employee dishonesty insurance protects you from fraud and theft. If your equipment breaks down, it may be expensive to repair or replace. Consider equipment breakdown insurance for these incidents. In addition, because your operation relies on public utilities to be working, business income for off-premises utility services coverage (OPUS) may help recover lost income if you can't work because the power is out due to a storm, for example.
Don't ignore the business side of your operation.
A plumbing contractor business also has a need for coverage that most industries can benefit from. Cyber liability offers protection in case of a computer network hack or data breach. Employment practice liability insurance can help cover the costs of attorneys, court fees, and damages associated with lawsuits alleging discrimination or harassment. Workers' compensation insurance is mandated in most areas, but given the physical nature of your work, you'll want to be certain you have adequate coverage in case an employee is injured on the job.
We can help you find plumbing contractor insurance that fits the needs of your business. Reach out to us today to discuss your needs and options.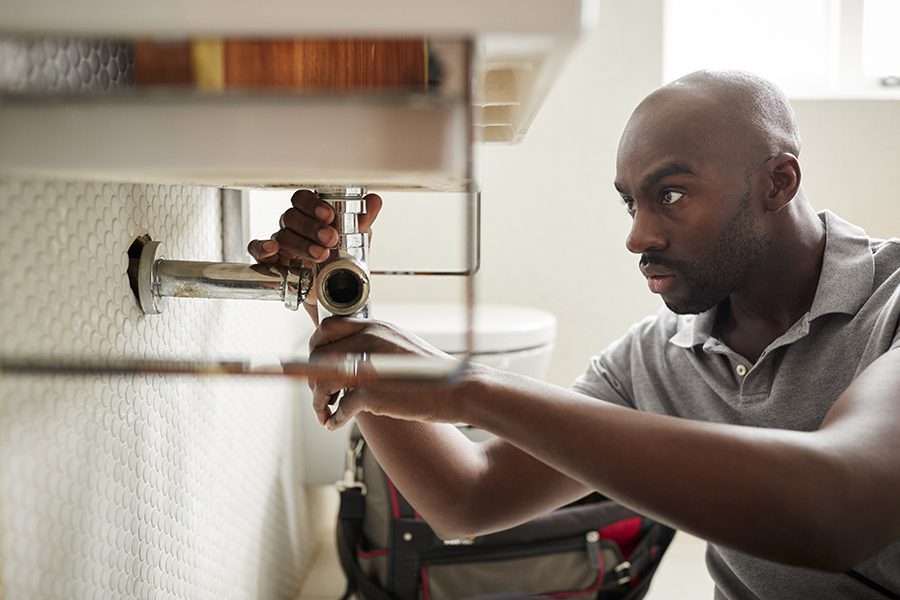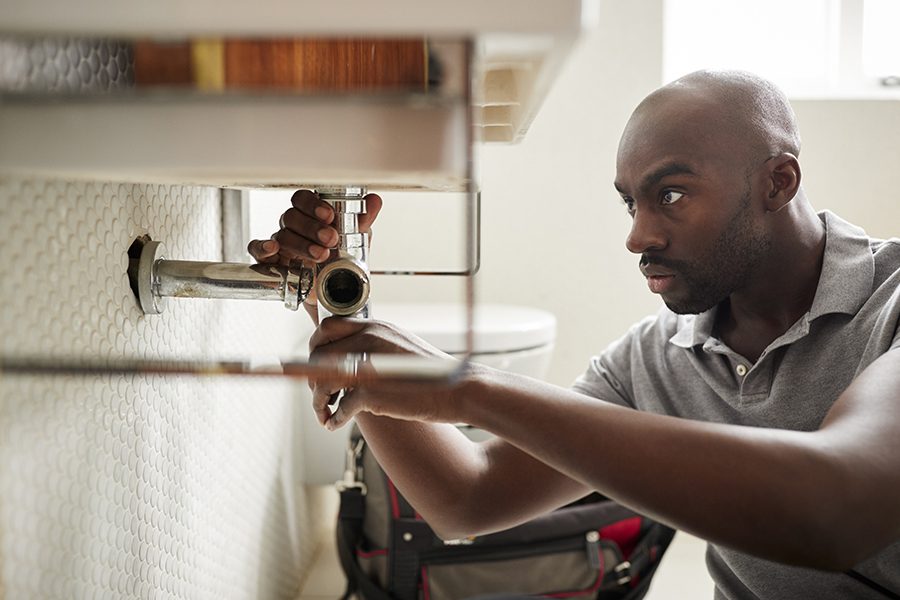 Get Started Today
As an independent agency, we are here to help you find the right Plumbing Contractor Insurance coverage.
Get a Quote
  Plumbing Contractor Insurance Quote Request
As an independent agency, we are here to help you find the right coverage.
Get a Quote
It only takes a minute to get started.
Fill out the form, we'll be in touch.

Review options with an agent.

Get the coverage you need.
Would you rather discuss this in-person? Get in touch with an agent today!