Protect your day-to-day operations and your livelihood.
Shellfish farm insurance to protect your company and assets.
Shellfish farms are in a unique industry, taking on the risks of operating in open water, as well as relying on crew and equipment to harvest shellfish. Having a specialized shellfish farm insurance policy provides your business with the coverage you need to safeguard your day-to-day operations, your workforce, and your livelihood. So whether your farm specializes in oysters, clams, and mussels, or shrimp, crabs, and lobsters, you can find coverage designed for your needs.
What are some of the most important shellfish farm insurance coverages to consider?
The coverage options you need to include with your shellfish farm insurance policy depends on multiple different factors. For the most part, commercial property insurance is necessary to provide coverage for your buildings and equipment. General liability insurance is helpful to have in order to cover bodily injury or property damage caused by your business or your employees. As a shellfish farm, you'll also be reliant on boats and other watercraft, in which case you'll need commercial hull insurance to keep them covered should they become damaged. And if you transport shellfish on the road, a commercial auto insurance policy is important to have in the event of an auto accident while driving business vehicles.
Coverage options specific to the shellfish farming industry.
Because your shellfish farm relies on the shellfish you harvest to prosper, having livestock coverage may help cover your business in the event that your aquatic livestock is damaged or destroyed by pollution, theft, disease, storms, and other named perils in your specific policy. In addition, protection and indemnity insurance offers coverage for maritime-related risks, excluding workers' compensation coverage. Also, you'll want to consider a maritime employers liability insurance policy (also known as Jones Act insurance) to cover the costs of lawsuits and claims from employees who suffer injury, illness, or death caused by the negligence of other crew members or your business.
What are the common risks to shellfish farmers?
The most dangerous risks involve the work environment: the open waters. The hazards of working in or around water are more than a traditional farm setting, and cannot be overlooked when considering coverage for your shellfish farming operation. For example, an employee could be injured, become ill, or even die while working on a vessel. Having the right amount of coverage for your employees and the increased risks they face is essential due to the potential expense of lawsuits and claims that could arise. Other risks to consider involve business interruption, whether it's due to damaged or lost equipment and boats to harvest shellfish, or the death, disease, and loss of aquatic livestock that causes your production to slow. These are considerations to make when developing your shellfish farm insurance policy.
Other shellfish farm insurance coverages.
As unique as this industry may be, there are still some insurance coverages that most businesses need regardless of industry. For example, if your business keeps any digital records or does business online, a cyber liability insurance policy can help protect against financial losses associated with a hack or data breach. Also, employment practice liability insurance can help cover the costs of defending allegations of discriminatory hiring, promotion, and firing practices.
Are you ready to get shellfish farm insurance coverage to protect your day-to-day operations? Contact us to discuss your coverage options.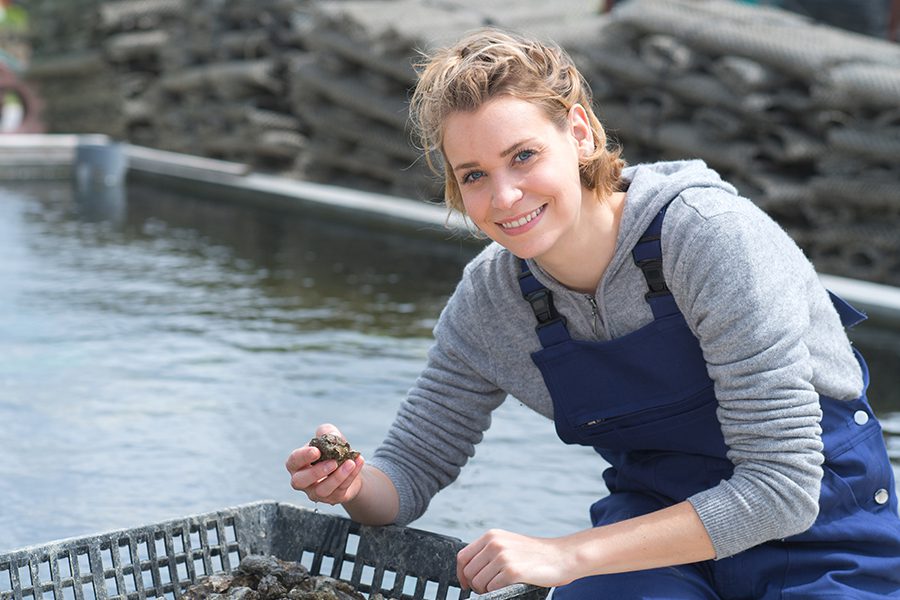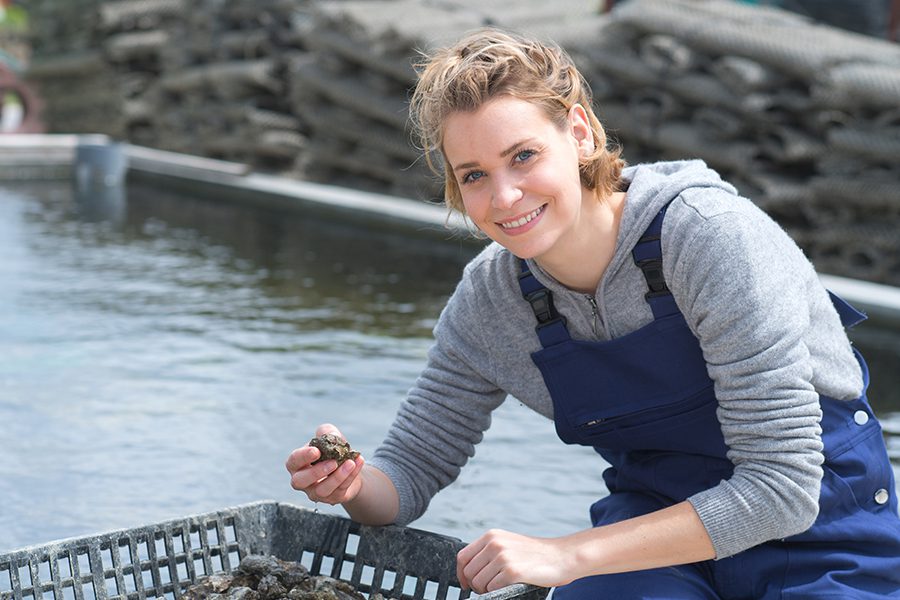 Get Started Today
As an independent agency, we are here to help you find the right Shellfish Farm Insurance coverage.
Get a Quote
  Shellfish Farm Insurance Quote Request
As an independent agency, we are here to help you find the right coverage.
Get a Quote
It only takes a minute to get started.
Fill out the form, we'll be in touch.

Review options with an agent.

Get the coverage you need.
Would you rather discuss this in-person? Get in touch with an agent today!